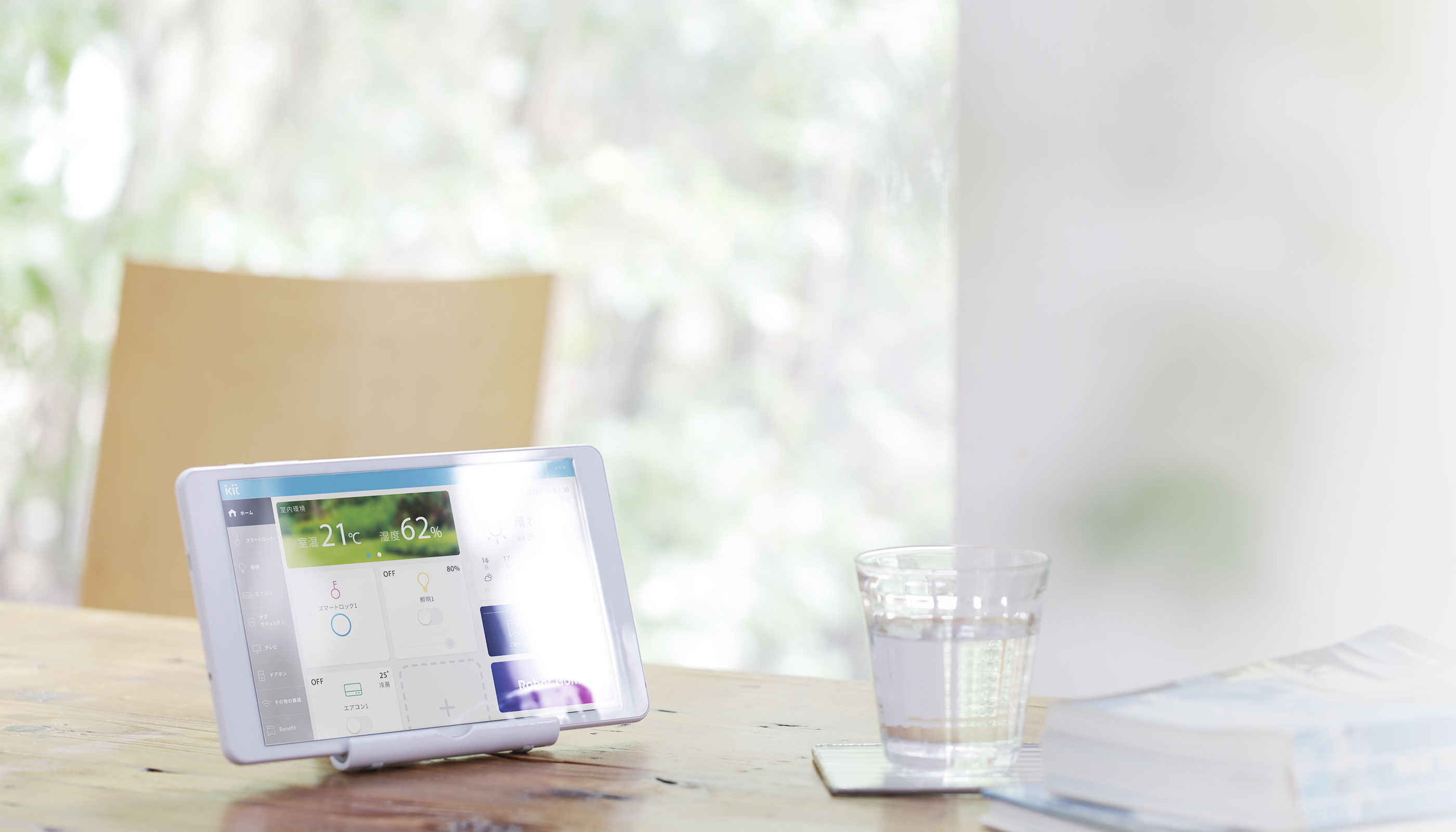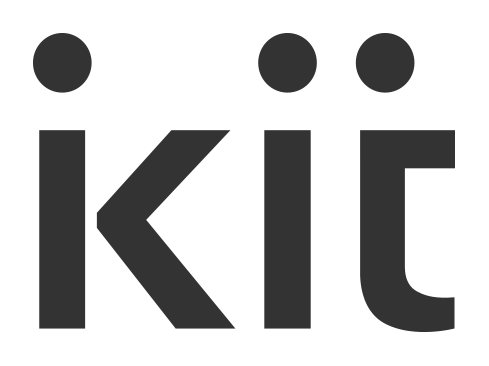 IoT Apartment with TATERU kit​ ​IoT Apartments
Because it's TATERU Apartment
TATERU kit is installed in all of our "TATERU Apartment" apartments.
With TATERU Apartment's state of the art IoT-integrated apartments, you can stylishly control all your IoT devices for every facet of your life, including air conditioning, the security of your front door and windows, and your lights.You can lead a secure life knowing that you can control your home even when you're not there.TATERU kit helps occupants achieve a smart lifestyle
A concierge for
every home.
CENTRAL CONTROLLER
We help you out on any day via chat with any potential issues you may have, such as a water leak, or when you are moving out the apartment. Furthermore, by connecting various IoT devices to household appliances, each occupant has their unique gateway to the world based on their personal lifestyles. We are planning on rolling out lifestyle-related content concerning food, fashion, household services, and more.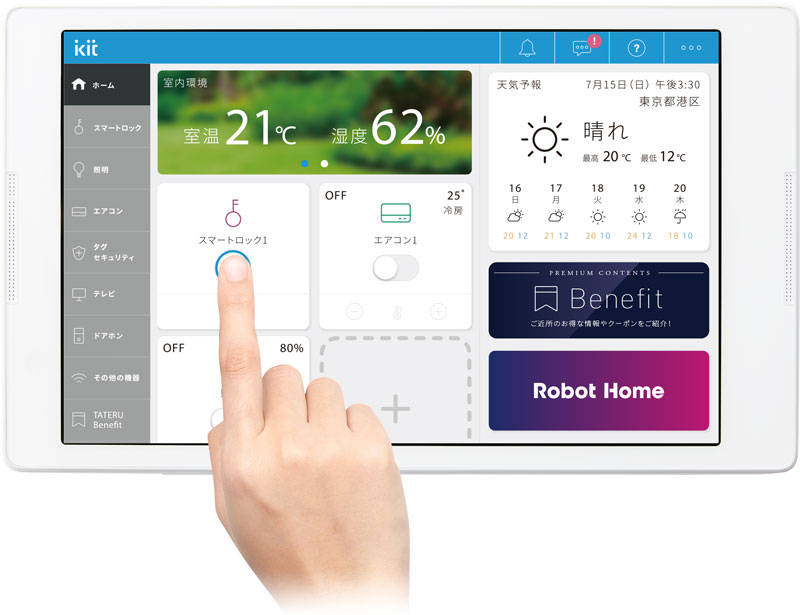 Amazon Echo
By simply talking to it, TATERU kit can be controlled by means of the human voice.*
You can get information such as weather reports or news easily or operate kit devices with your favorite words collectively.*Some of the devices are supported.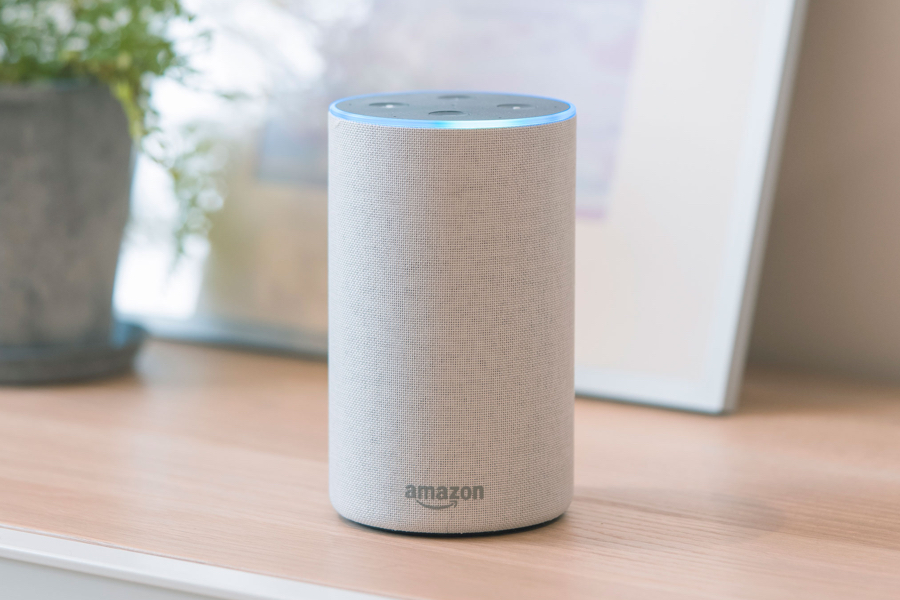 アレクサ、
ライトを明るくして(Alexa, turn up the light.)

Amazon Alexa
はい。
アレクサ、
今日の天気を教えて。 (Alexa, tell me about today's weather.)

Amazon Alexa
神宮前の現在の天気は...
For further information, visit here ⟩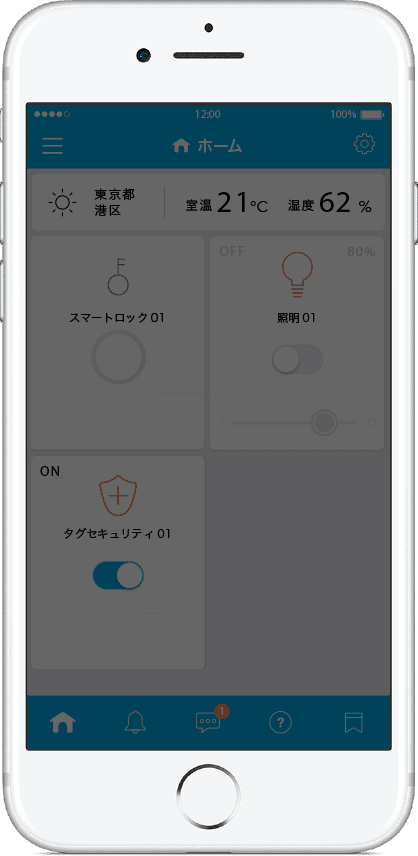 NATURE SENSOR
REMOTE CONTROLLER
You can check the room temperature and humidity and control the air conditioner and TV using Central Controller​ ​
with a single push of the button.
You can control your air conditioner or other infrared-controlled devices from anywhere.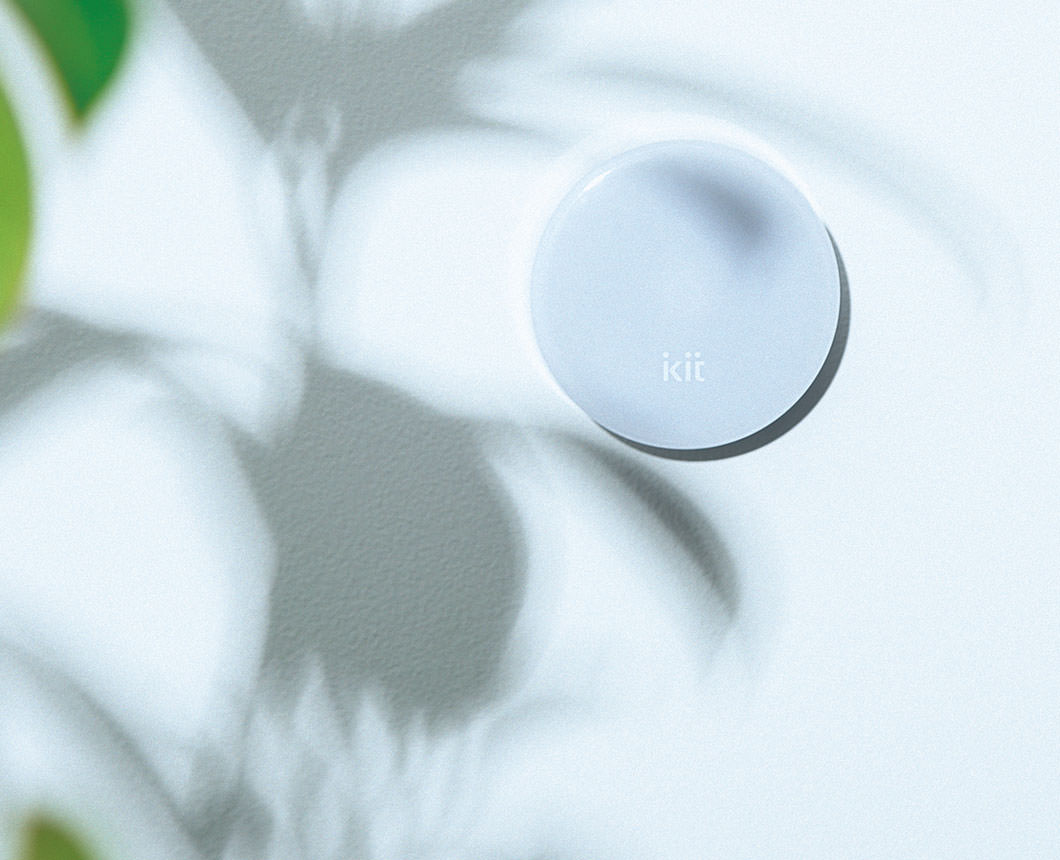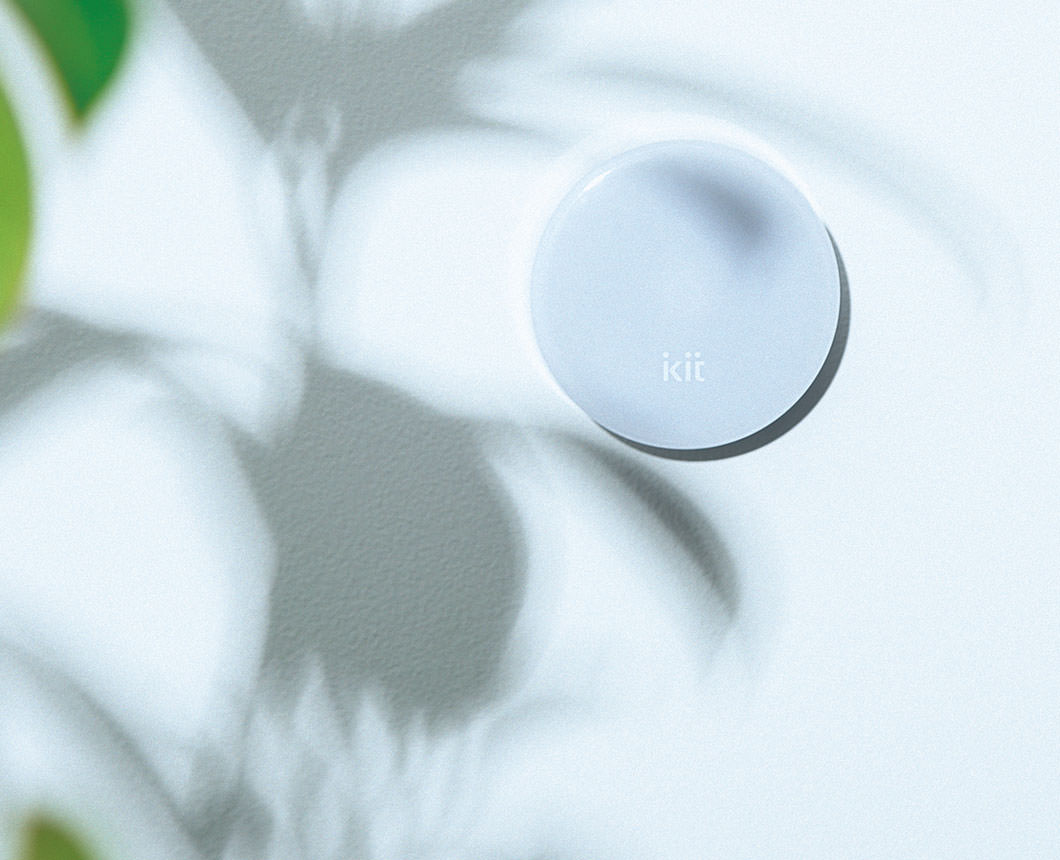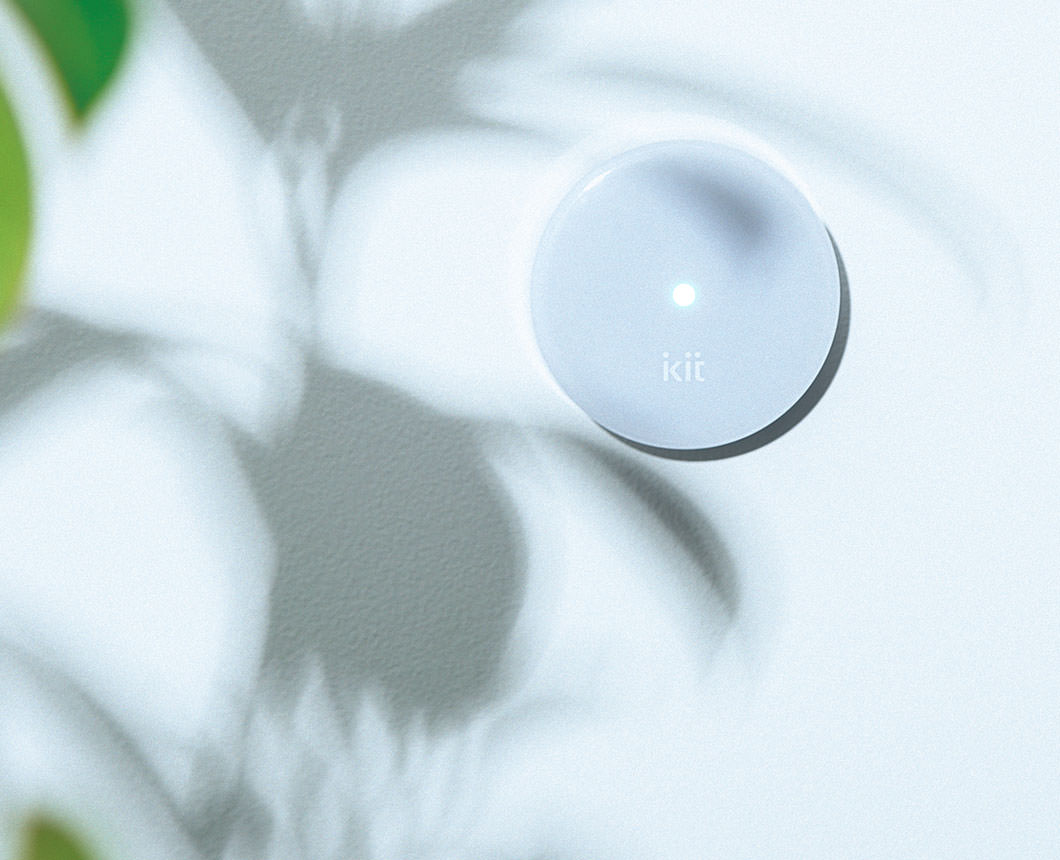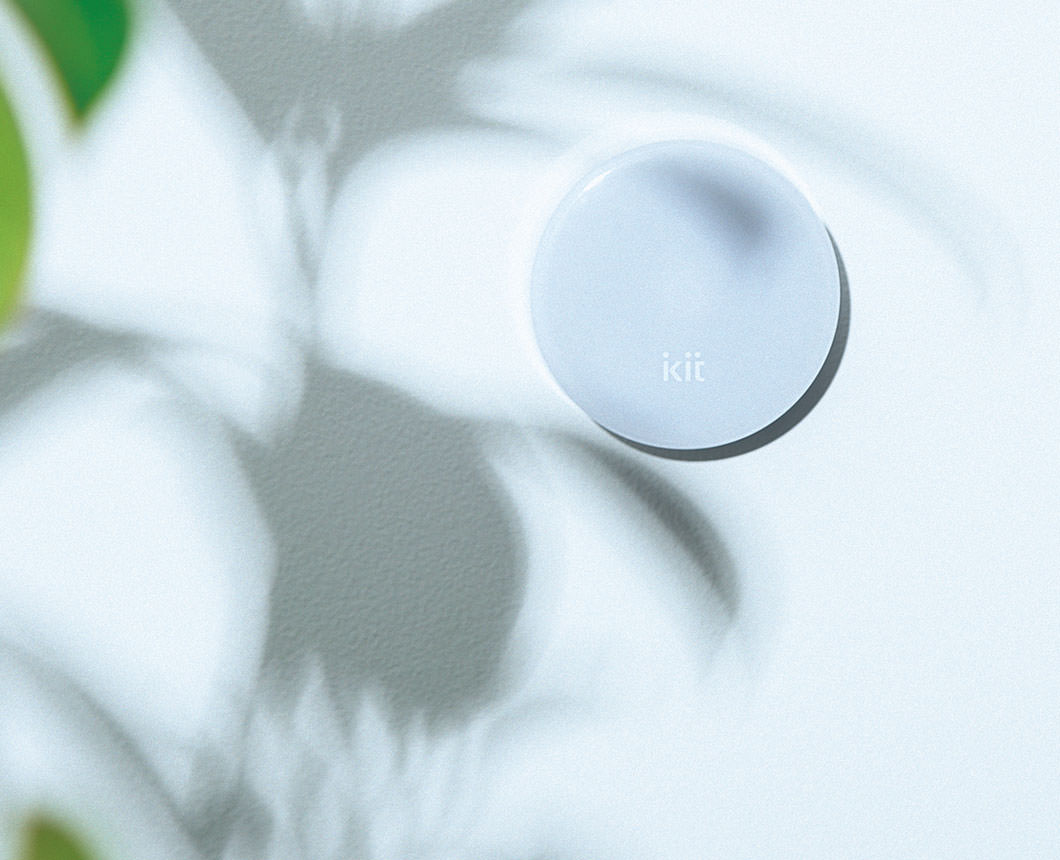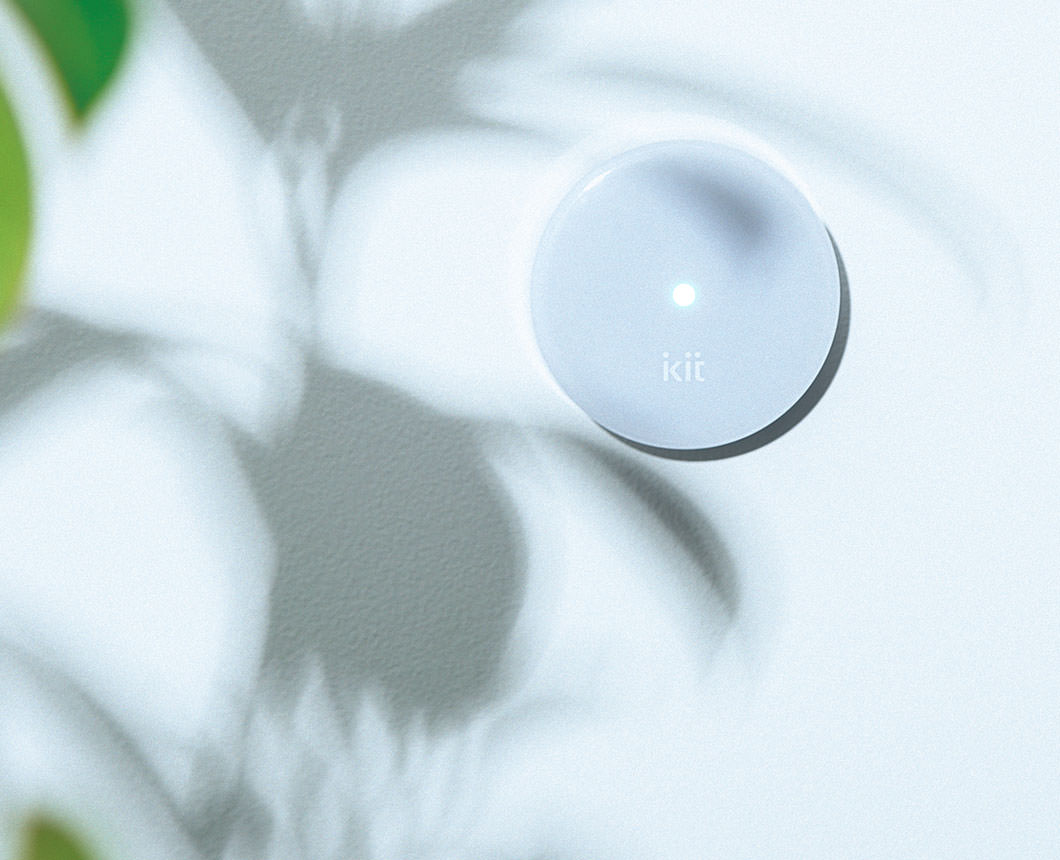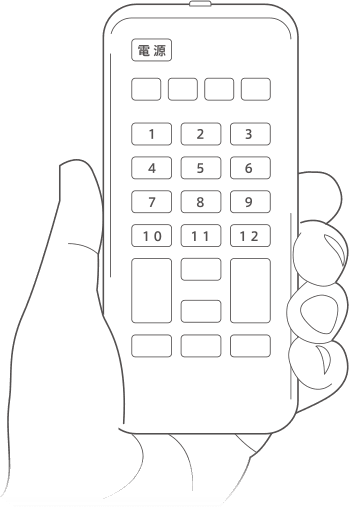 Learning IR
Remote Control

Learn remote control function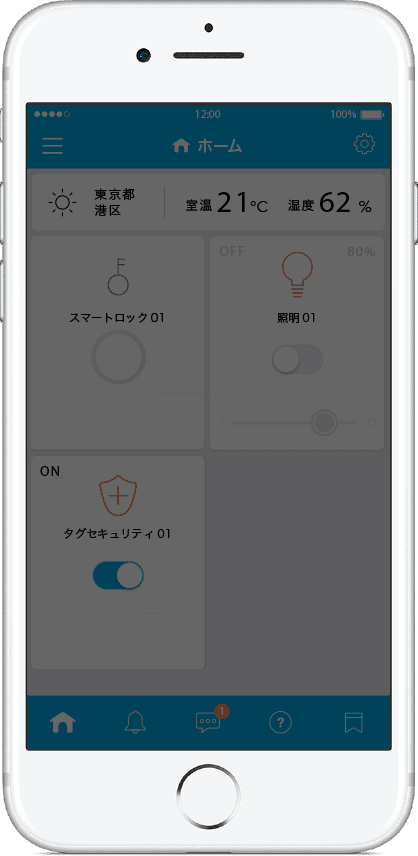 TAG SECURITY
TAG SECURITY attached to the window detects opening and closing and vibration,
and you are notified of any abnormal activity on your smartphone, even when you're out of the house.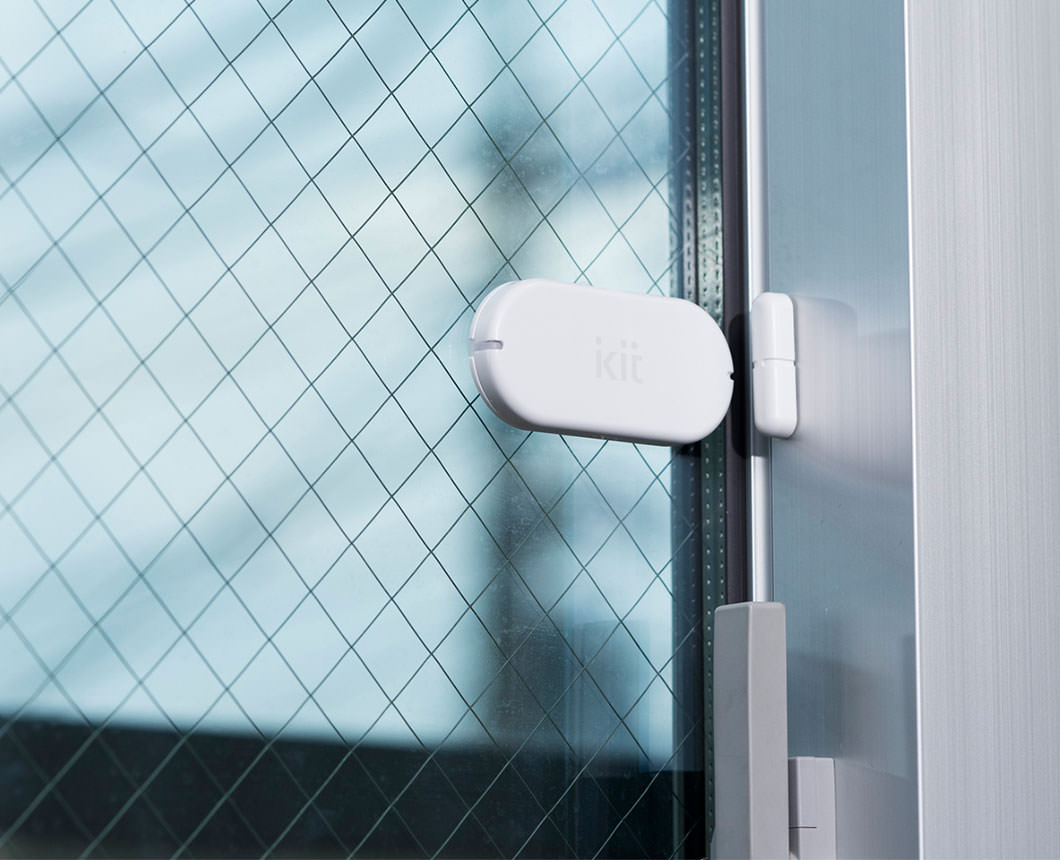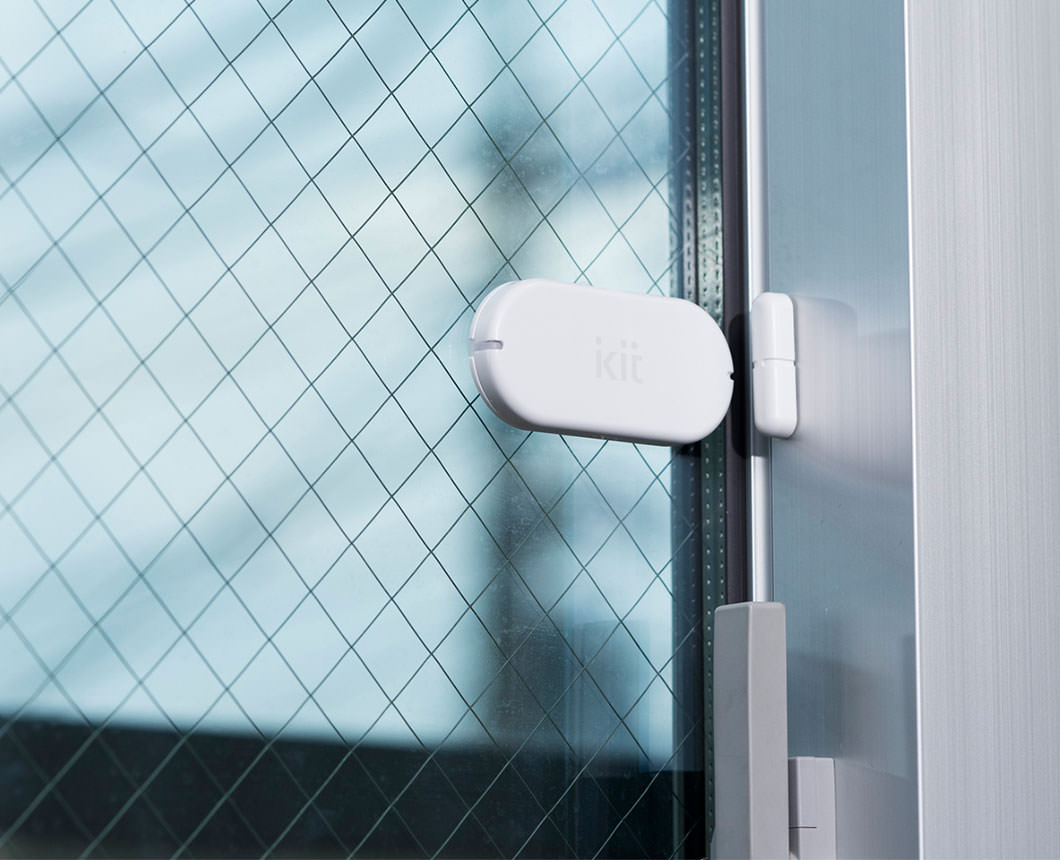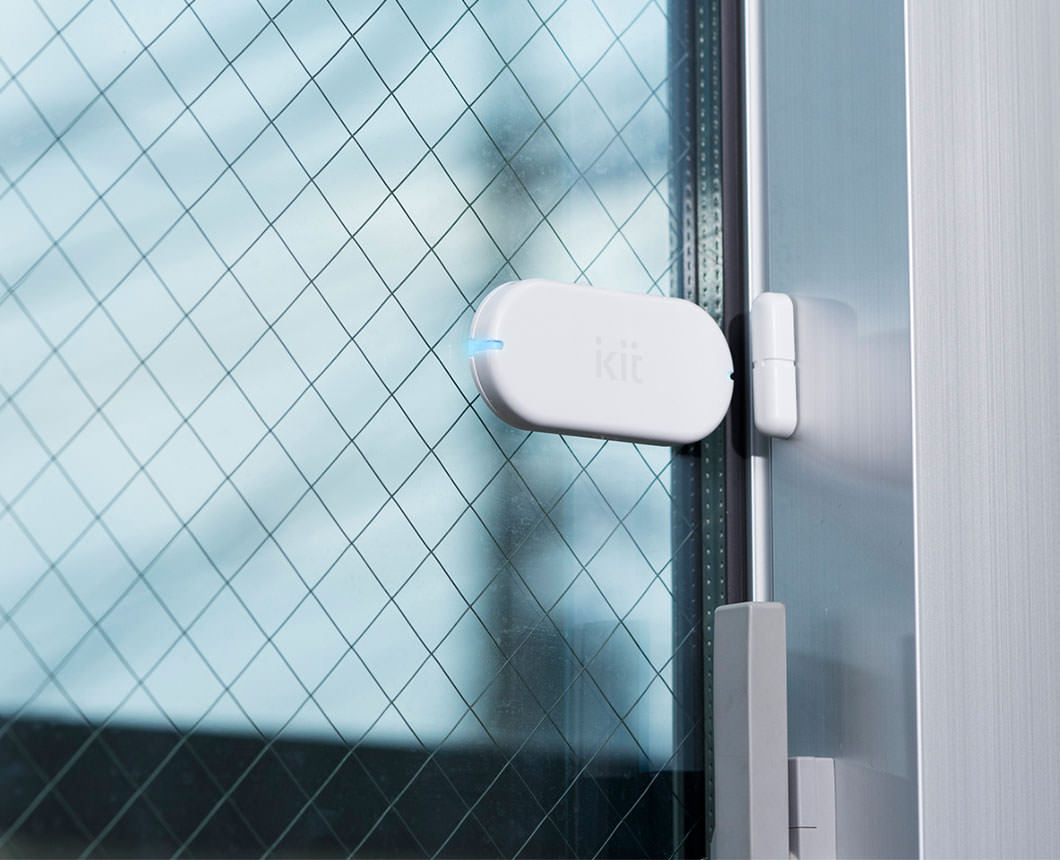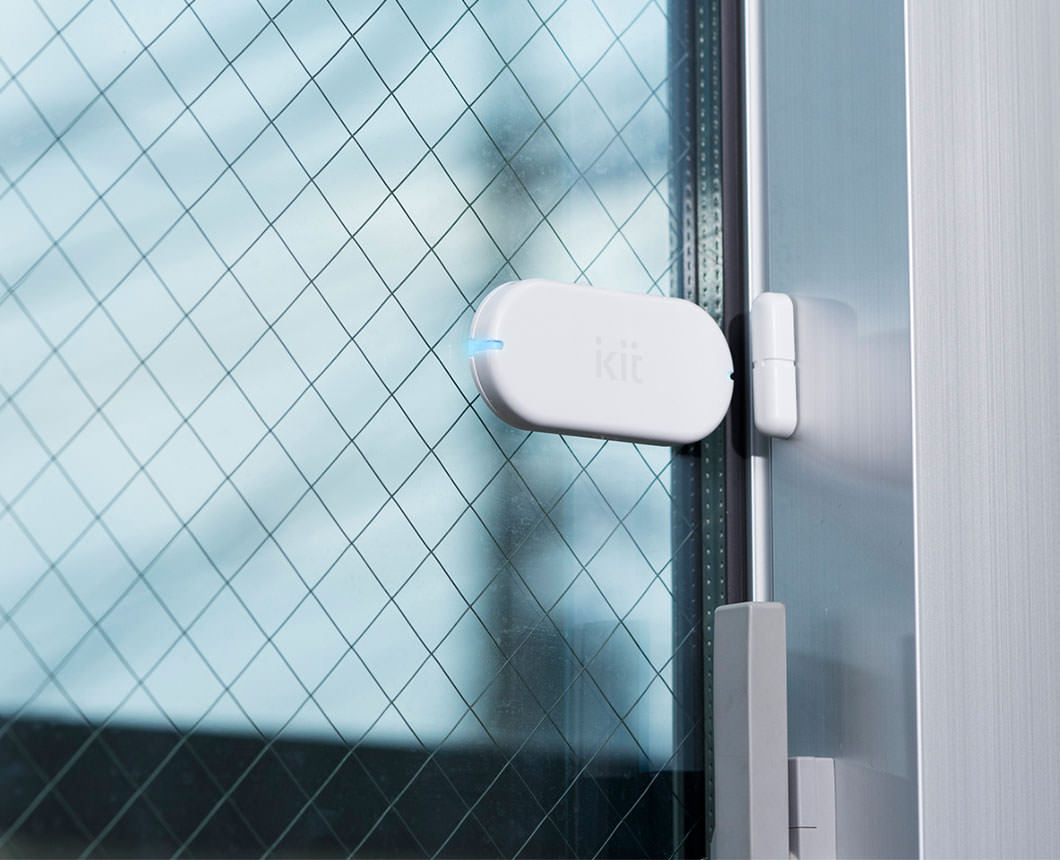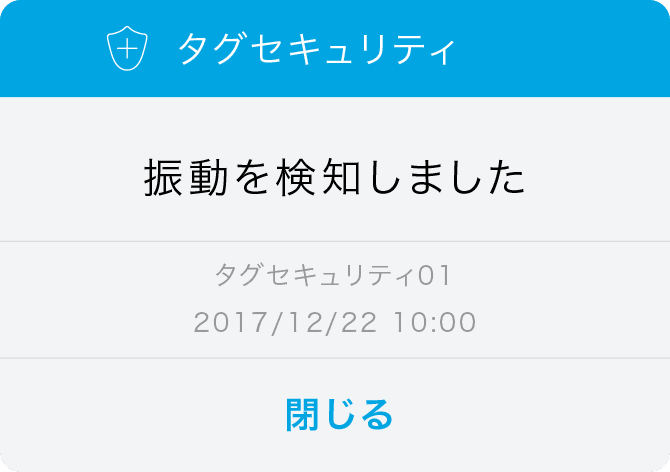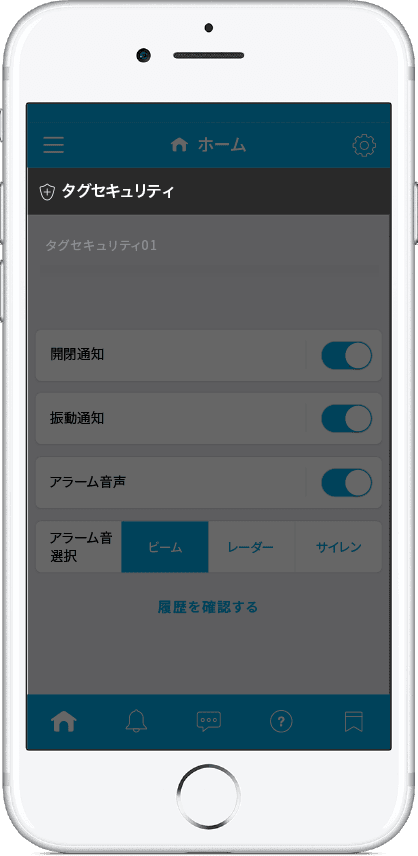 SMART LIGHT
You can set the brightness and color of the lights.
You can even turn off any lights you've accidentally left on from anywhere.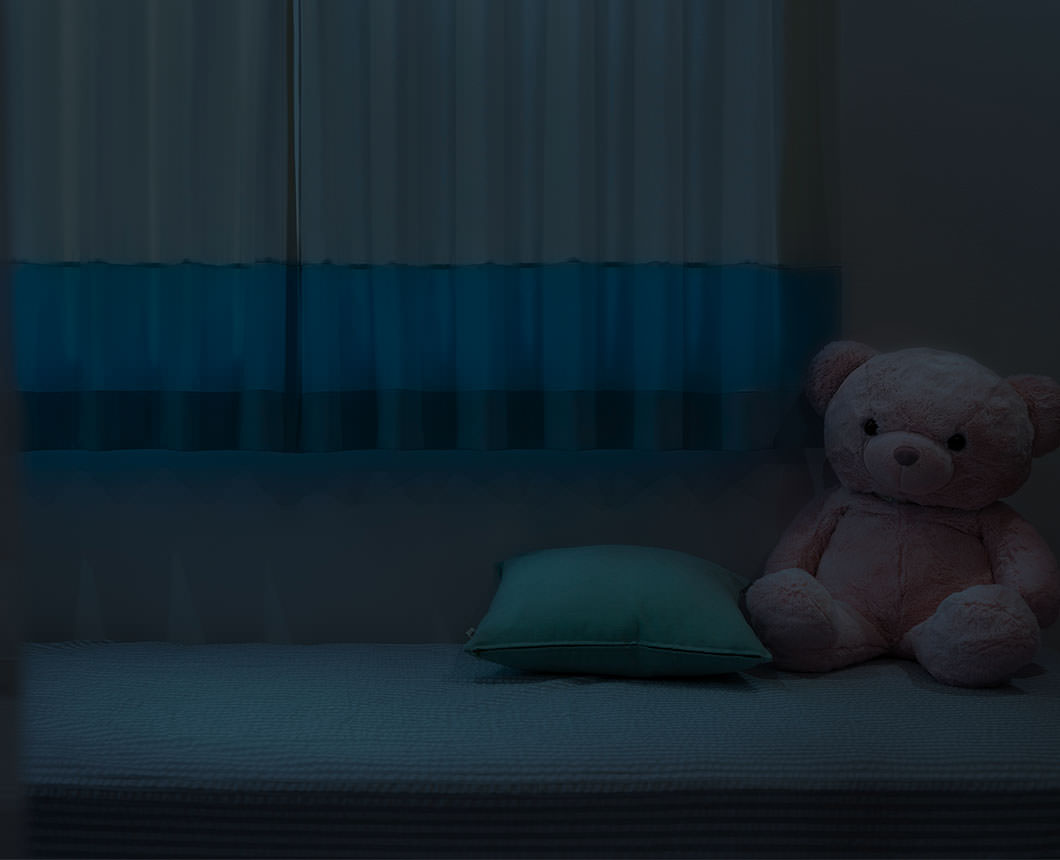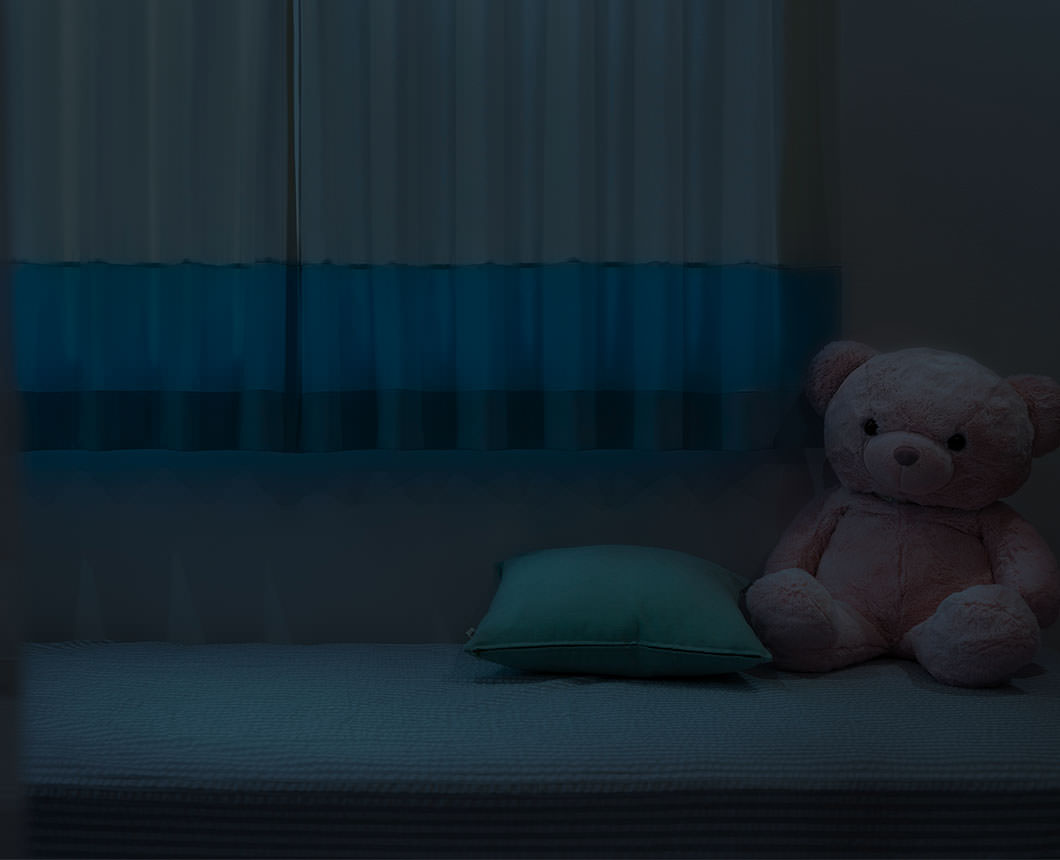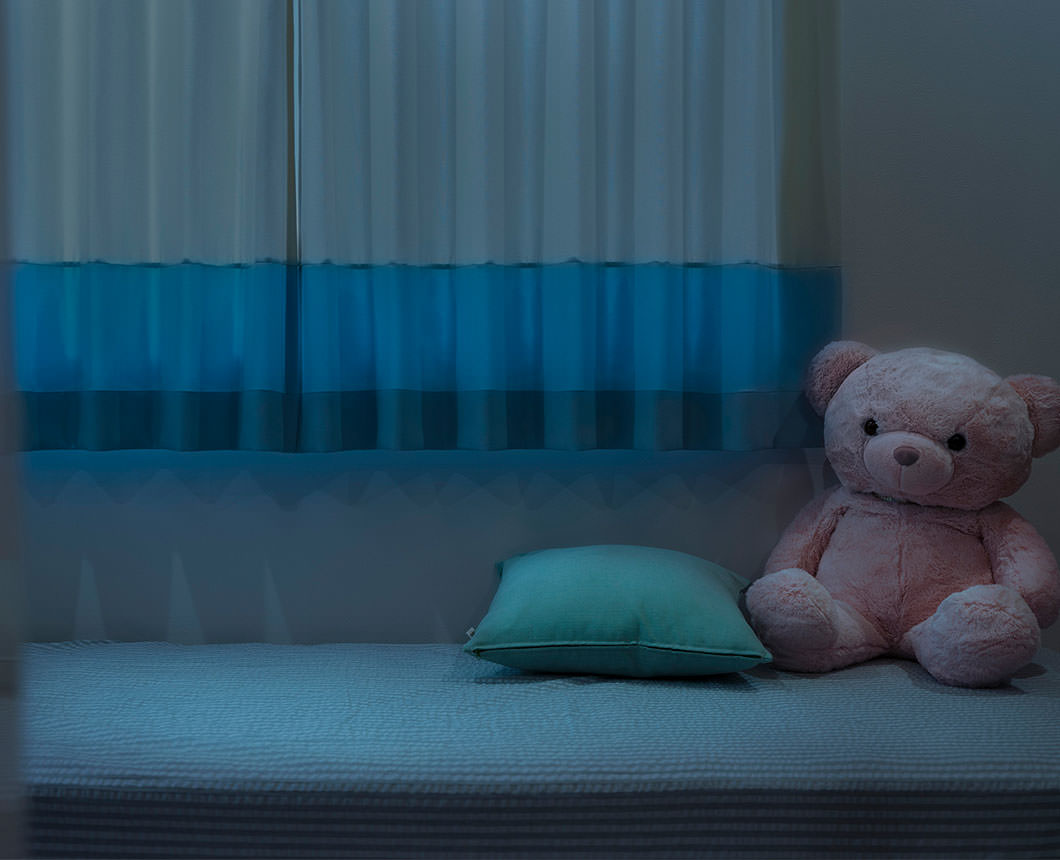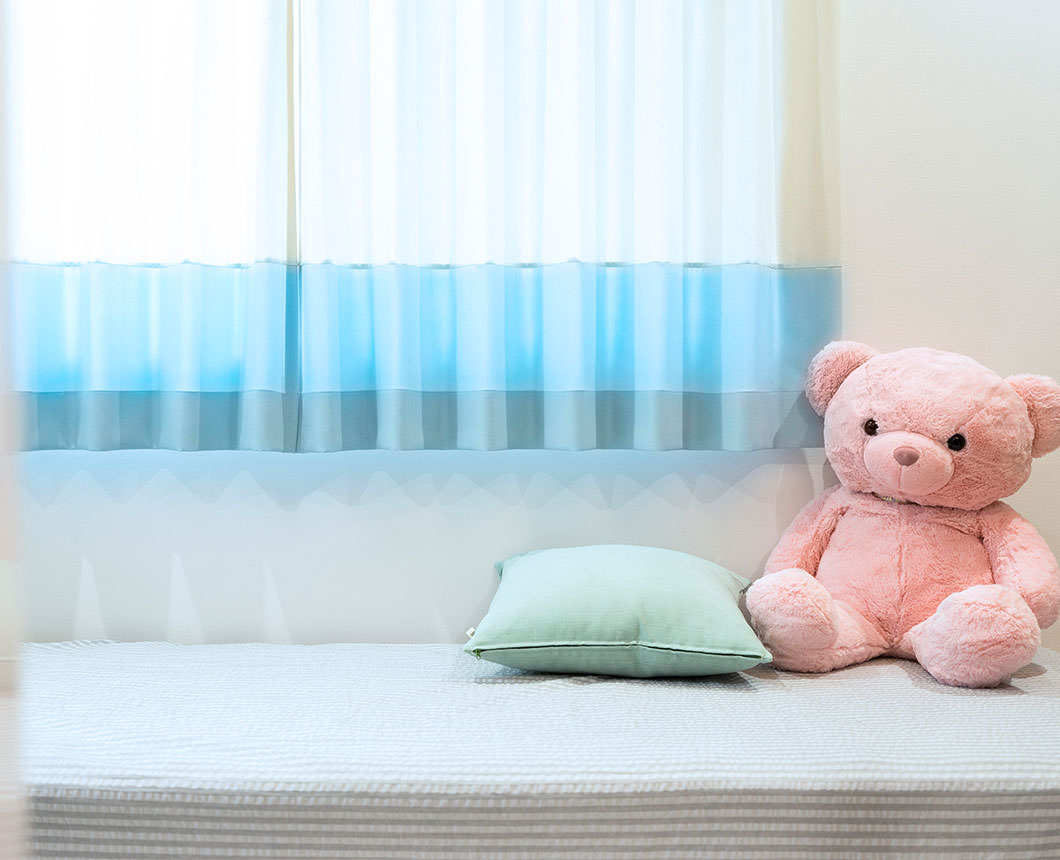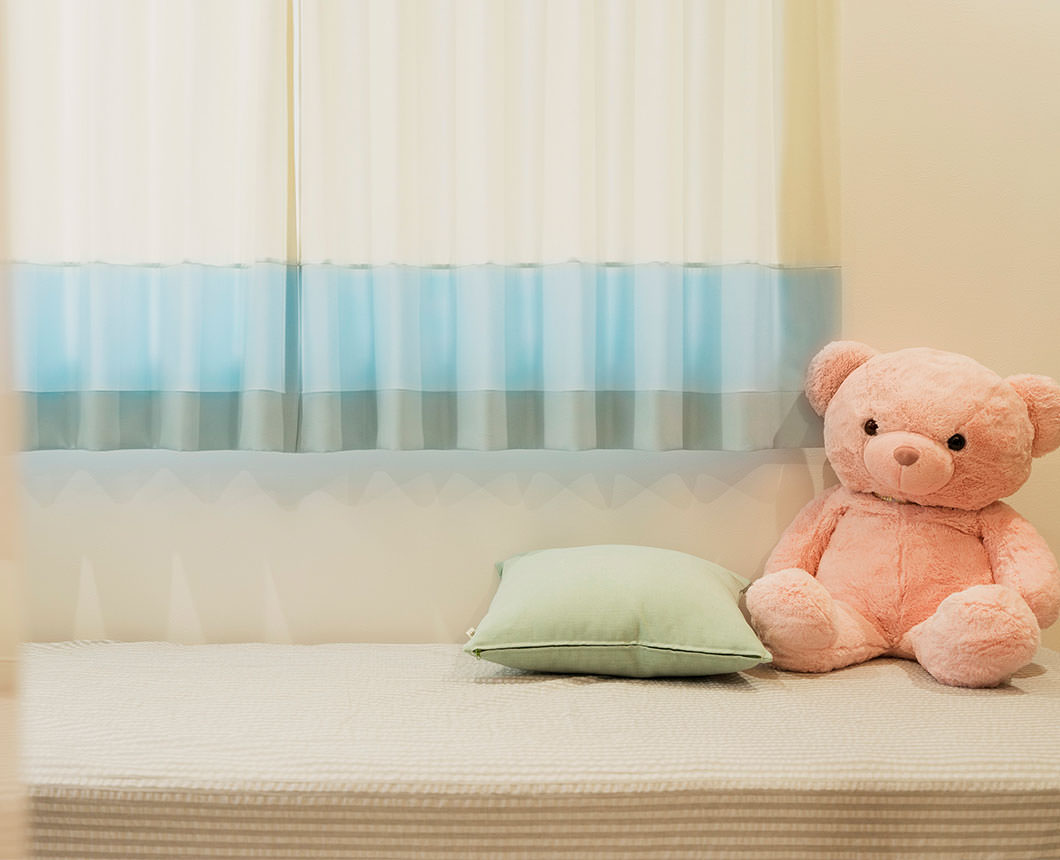 Click and Swipe or,
Tap and Swipe
Illuminance
Click and Swipe or,
Tap and Swipe
Lighting color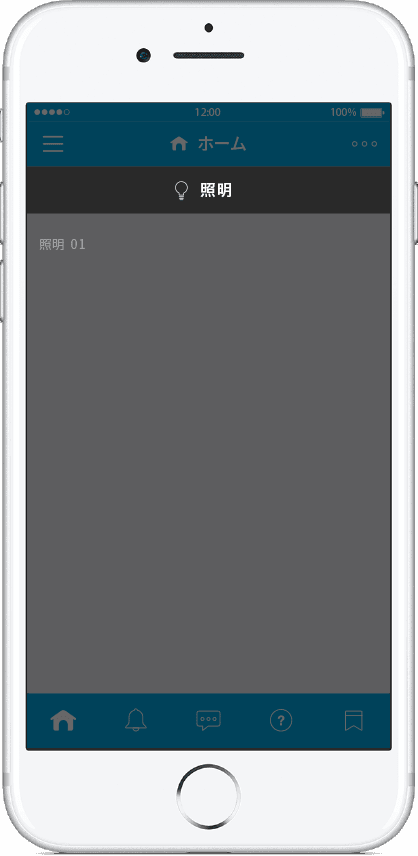 SMART LOCK
Including Smartphone / Public transportation-related IC cards / Numeric keypad / Conventional keys,​ ​
, you can unlock easily, conveniently with those 4 ways.
The four characteristics and functions.
1. One-hour installation
Because the SMART LOCK fits over the existing lock
there is no need to rework the door
making it suitable for rented properties.
2. Secure fitting mechanism
Our patented fitting mechanism
does not shift position and is difficult to break.
3. Alarm function included
An alarm of 100db goes off
when an irregular entry is detected.
This will stop trespassers from entering when your home is empty.
4. Warns you when the battery needs to be replaced
A melody plays to warn you
when the batteries are low.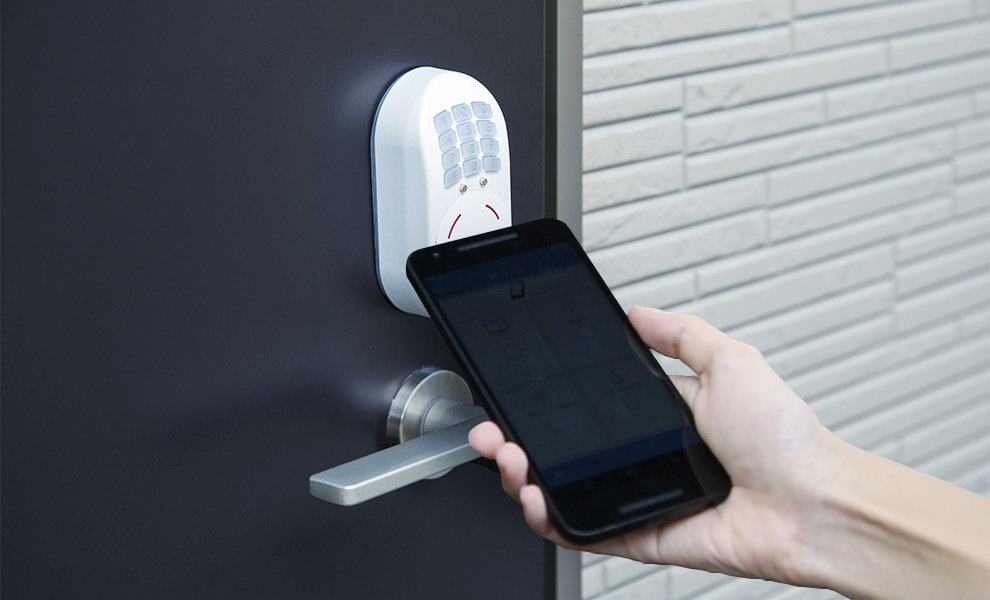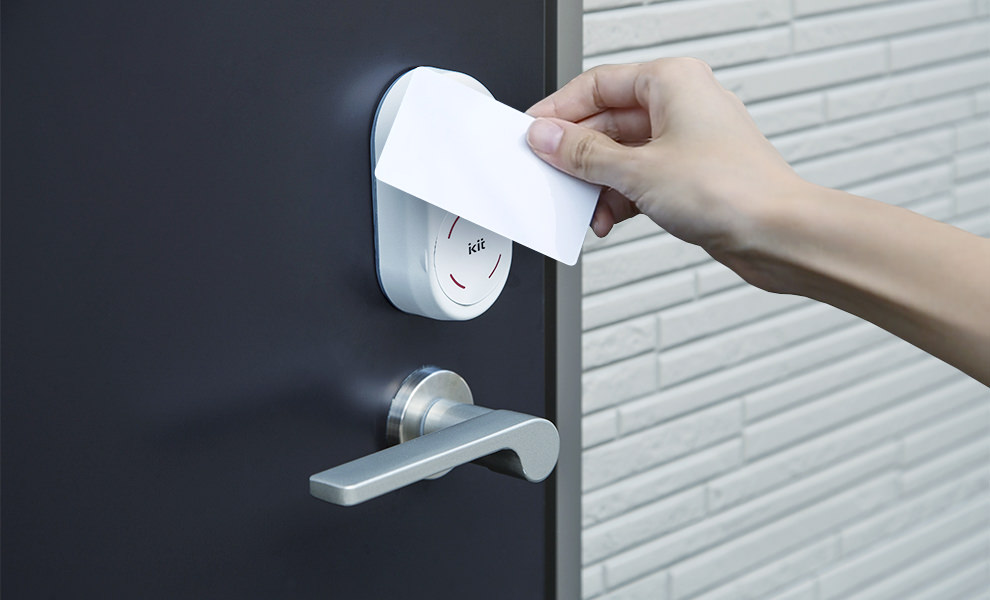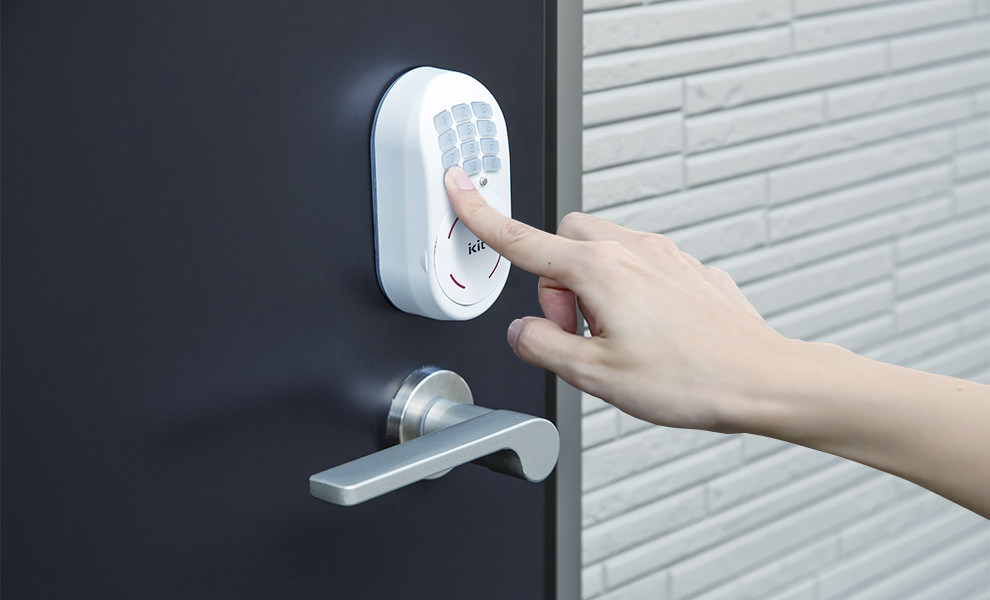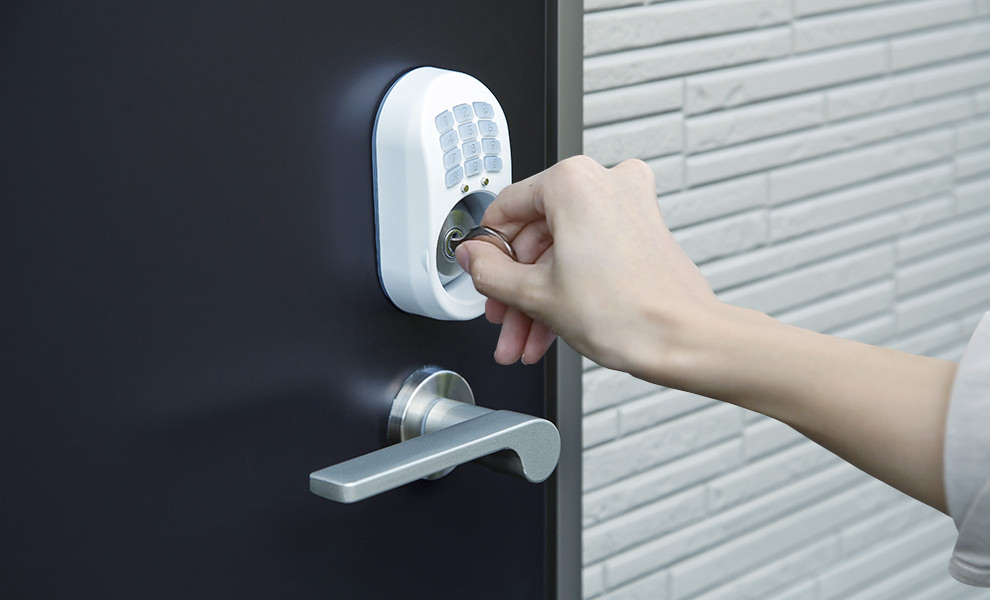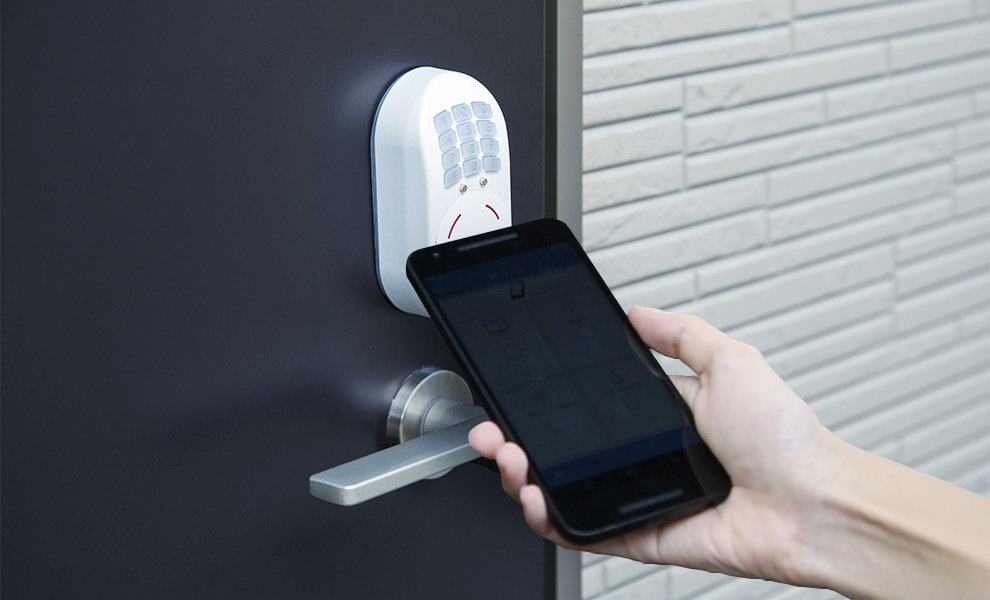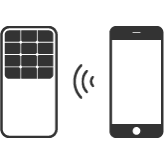 App
Easy access
using your smartphone.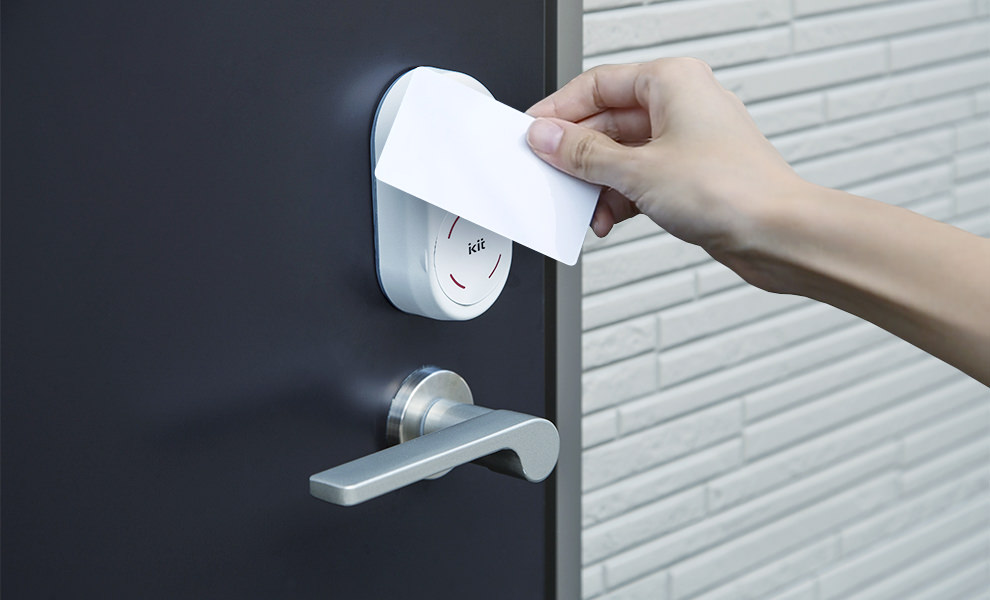 Public transportation-type IC card
You can register
an IC card of your choice.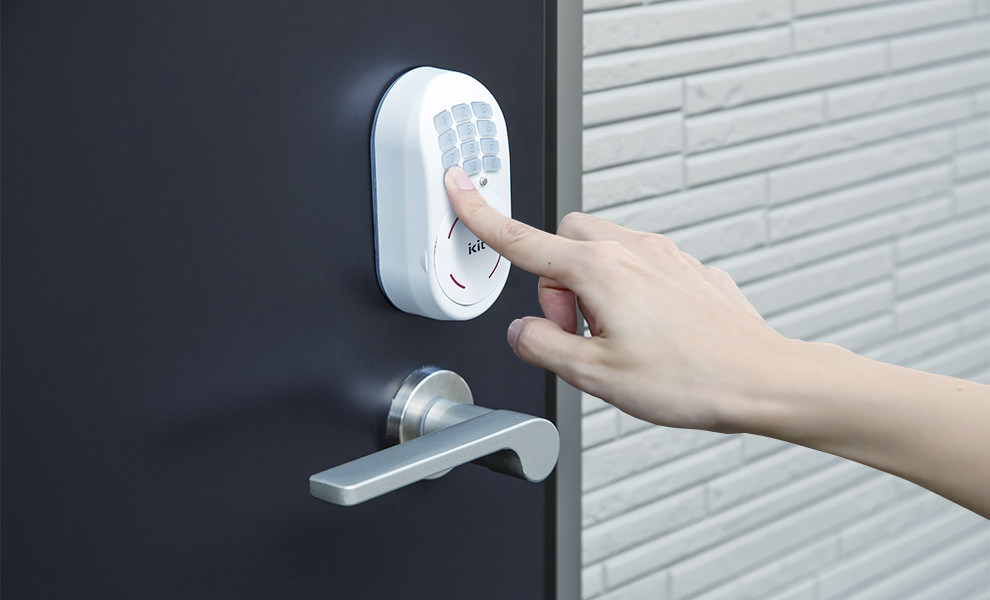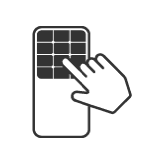 Numeric keypad
Unlock your door
with your registered password.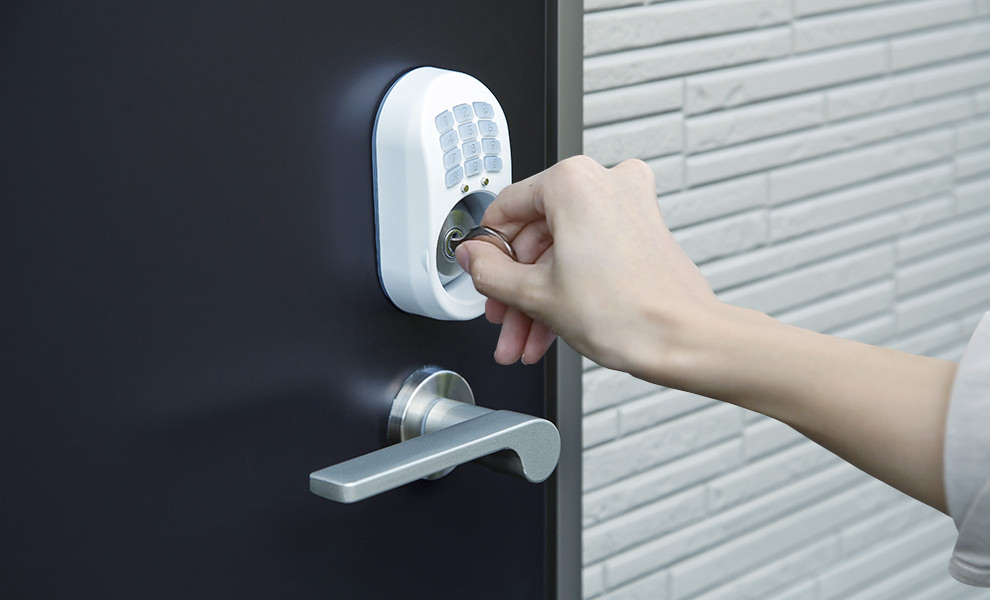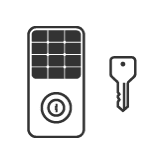 Conventional keys
A cylinder lock
in case something happens.